4 Simple Ways to Decorate Your Walls on a Shoestring Budget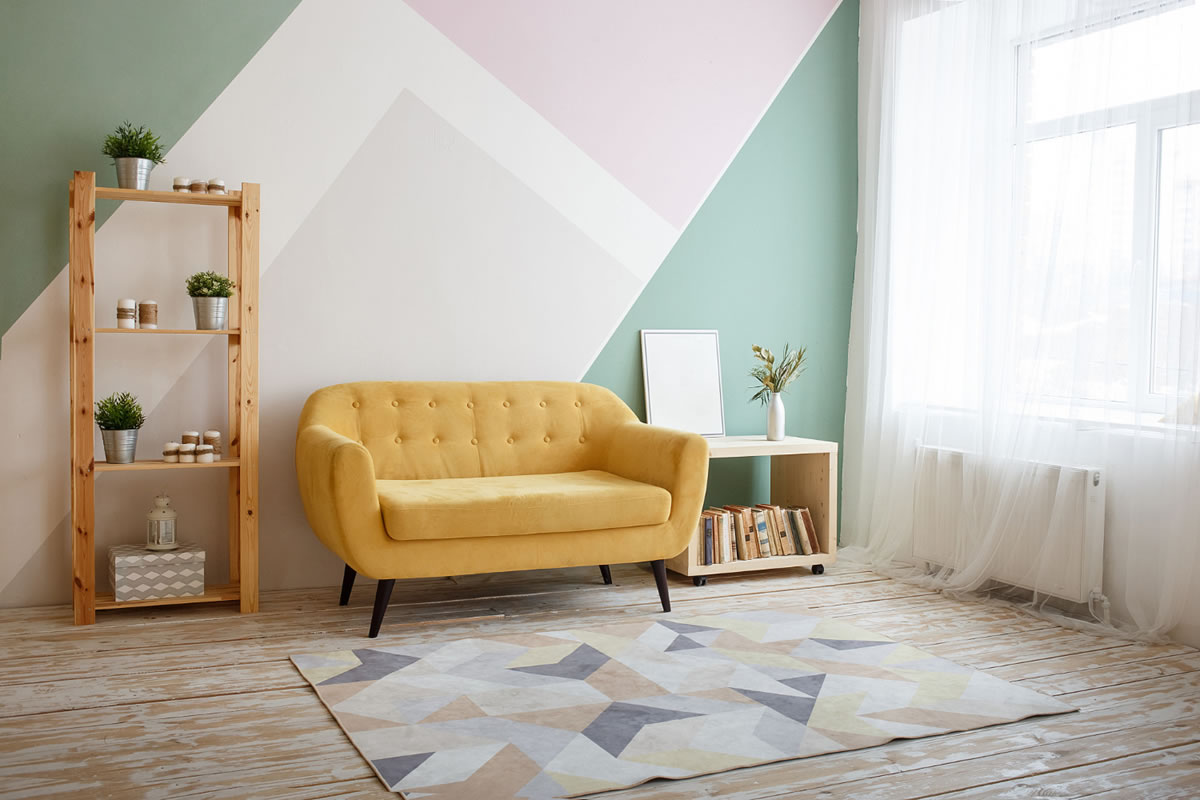 If you are tired of looking at drab walls, then add your own touches of creativity to them. There is no need to buy expensive paint. There are many creative projects that you can do on a shoestring budget to show your own personality on your apartment's walls. Yet, many people worry about adding their own touches to their walls without breaking the terms of their lease. Eliminate those fears by trying one of these fun activities.
Washi Tape
While you can make photo frames right on the wall with washi tape, there are many other ways that you can use this product that was originally designed for scrapbooking. If you have an arched area in your apartment, then draw attention to it by putting stripes of washi tape on the inside part of the arch. You can also get creative and use it to make simple geometric or line drawings directly on your wall. Alternatively, use it to create diagonal stripes along an entire wall to create a focal wall.
Wall Decals
Sometimes you can find inexpensive removable wall decals on sale, but if you cannot, then it is easy to make your own from contact paper. Simply trace a design that you like on to Kraft paper. Then, transfer it to the contact paper by drawing it on the back of the contact paper. Keep in mind that your design will be in reverse. Then, carefully stick the contact paper to the wall. Use the long side of a credit card to apply pressure to smooth out any wrinkles and bubbles.
Photo Bricks
It is easy to make your own beautiful photo bricks. Take your favorite digital photos and edit them all to the size of a brick. Then, turn them all into black and white images. Print them out and use double-sided tape to put them on your wall using a very precise pattern, so the result makes your photo look like they are bricks.
Removable Fabric Wallpaper
It is incredibly easy to make your own fabric wallpaper that goes up easily and comes down without leaving any residue behind. Start by finding a bedsheet that you really like the design on. Start by washing the sheets to remove any sizing in them. It is OK if they come out a little wrinkled. Then, tape the bedsheet to the wall where you want the wallpaper to be in the end. You may want to recruit a friend to help. Apply liquid starch to the wall to hold your fabric in place. Use your hand to smooth the fabric down the wall. Now, roll liquid starch on top of the fabric to protect it.
While you may still want to add your own personal touches to the walls at Upstate Corporate Housing, starting with great apartments in Simpsonville, SC helps to beat the pent-up feeling felt in many apartments. See these apartments in Simpsonville, SC for yourself by contacting them today.