Free Things to do in Greenville, South Carolina.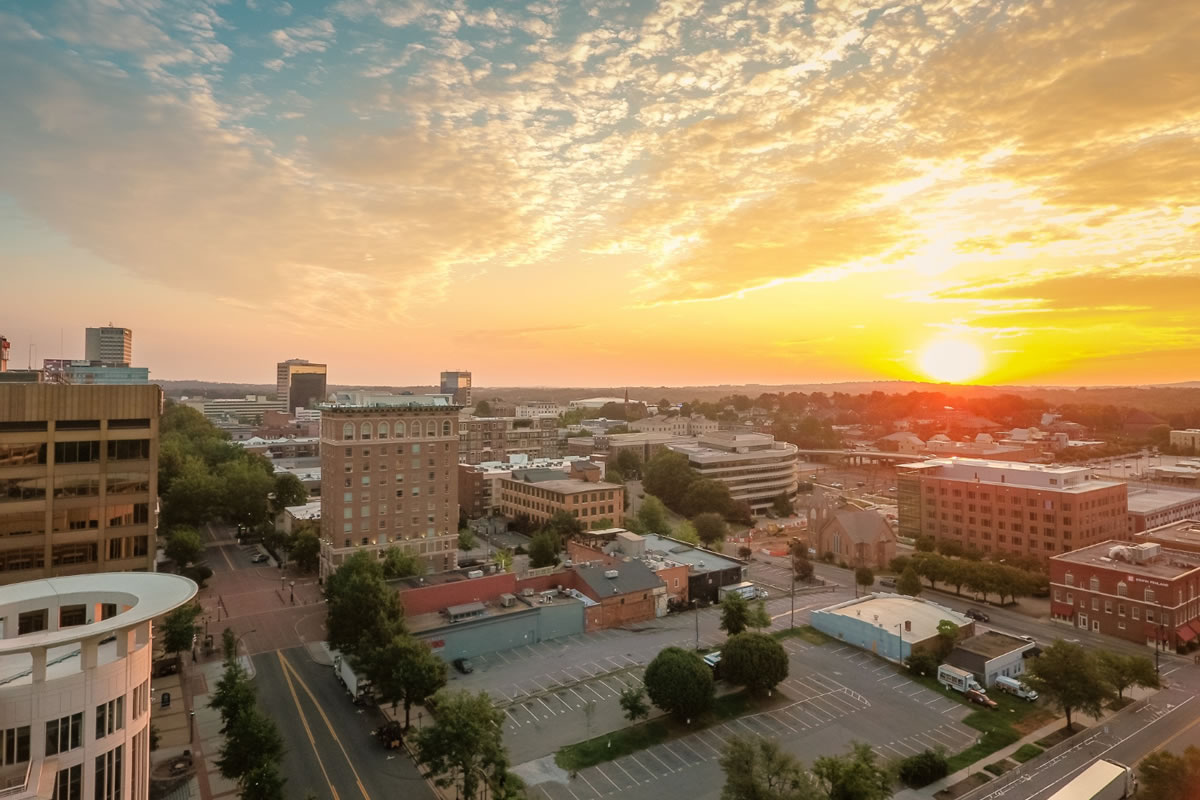 If you stay in temporary housing in Greenville, SC, you probably are not familiar with the area. However, it is always fun to visit local attractions and learn about the area when you are in a new place. Fortunately, a big budget is not required to have fun in Greenville. Here are some great free things to make the most of your trip to the area.
Heritage Green and downtown trolley
Enjoy a ride while you rest your feet. Greenville's wonderful blue and red trolleys troll up and down Main Street carrying passengers to numerous downtown destinations and Heritage Green. While you're visiting Heritage Green, take some time to explore the Greenville County Museum of Art and see the most extensive collection of watercolors in the world by Andrew Wyeth and Jasper Johns.
Another great place to visit is the South Carolina room at the Greenville County Hughes Main Library. This room is staffed by experienced historians and genealogists and features an extensive collection of local history materials and genealogy records, many of which have been made searchable. In addition, visitors will discover hundreds of items related to the history of other locations within the United States. However, the archive's focus is on the history of upstate South Carolina.
Self-guided tour of art in public places
Casual art lovers and art enthusiasts alike will enjoy strolling the streets of Greenville and exploring art pieces that have become a part of the city's draw since the program was installed. Public art locations can be found on Greenville's interactive online map. In addition, you might see some notable works like Dale Chihuly's 'Rose Crystal Tower' or Yuri Tsuzuki's 'Transformation' that includes hundreds of butterflies made from steel placed throughout Greenville's downtown area.
Prisma Health Swamp Rabbit Trail
The Swamp Rabbit Trail stretches 22 miles, connecting Downtown Greenville to the city of Travelers Rest and beyond. It has been frequently named one of the best urban trails in the United States. You can find your way on and off the trail with ease due to the mini trail entrances across Greenville. Cancer Survivor's Park, Cleveland Park, Falls Park on the Reedy, and River Place are some of the favorite stops along the trail.
The Liberty Bridge and Falls Park on the Reedy
In downtown Greenville, you can perch yourself atop the Liberty Bridge, which is the only single suspension bridge of its kind available in the Western Hemisphere. You can look down upon the Reedy River Falls and take a stroll in the park's 36 acres of green spaces, gardens, and historic mill ruins that once thrived on the banks of the Reedy. In addition, you can enjoy a free movie showing or Shakespearean play performance in this downtown park at certain times of the year.
Contact us today if you need temporary housing in Greenville, SC. We have options available to fit your needs and budget. So come make Greenville home, even if it is only temporary!