Pros and Cons of Renting a Furnished Apartment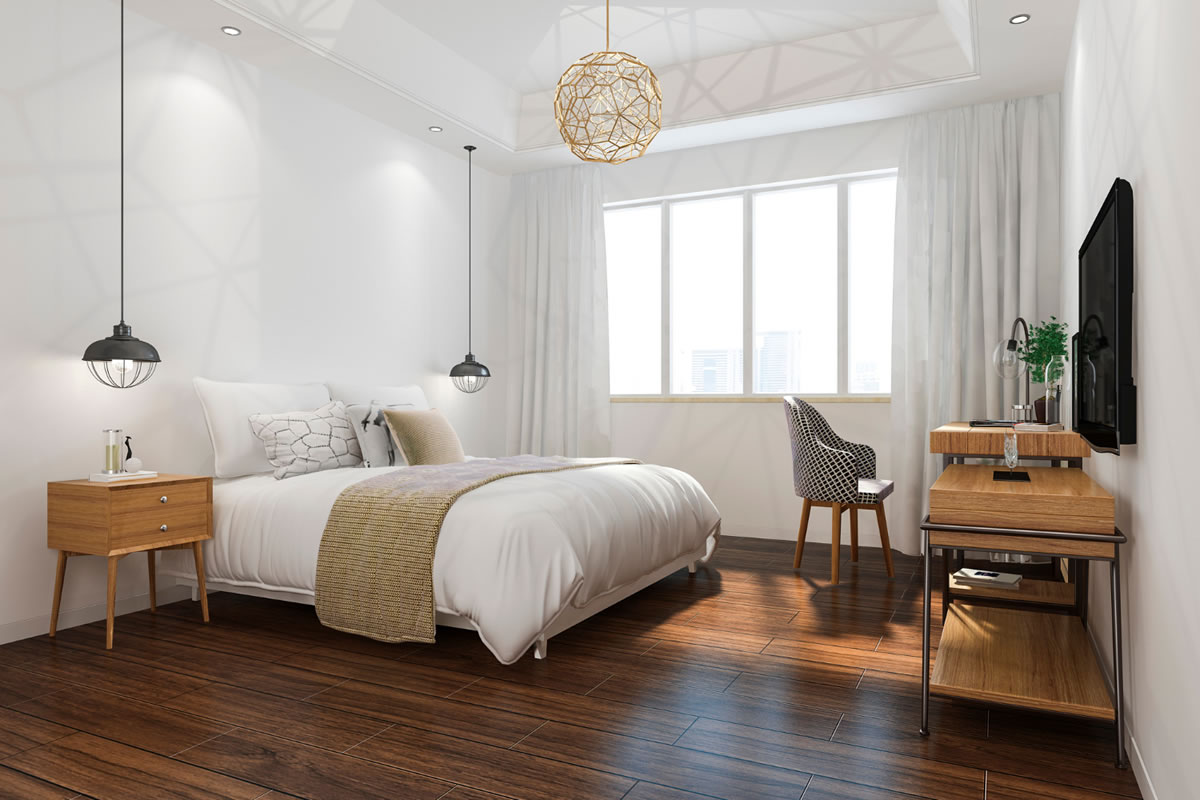 Fully furnished apartments are apartments that come equipped with the items you need to live comfortably. However, the particular furnishings can vary from apartment to apartment. These can range anywhere from all appliances. If you find a real gem, the apartment might come decorated too. Furnished apartment rentals have tons of benefits, but there are also some negatives to keep your eyes out for. Here are the pros and cons of renting a furnished apartment.
Pros:
One of the best things about moving into a furnished apartment is that you won't have to worry about the extra upfront costs of setting your apartment up. Furniture can be costly, and buying things like a new bed and sofa right after paying security deposits can be a big hassle. When an apartment comes already furnished, you don't have to include furniture costs into your budget. It makes for a cheaper first month of living costs and keeps that extra money in your pocket.
Save time and lower stress
Everyone knows that moving is stressful. Moving into an empty apartment and needing to furnish it immediately adds a whole other layer of stress. With pre-furnished apartments, all that stress is gone. The apartment will come equipped with all of the things you need to live a comfortable life so that you'll have less to worry about when you move in.
Moving day is a pretty exhausting time, but it could be daunting if it requires moving heavy furniture. If you're making a move across the country, lugging your furniture across the states will be highly costly. When moving into a furnished apartment, this concern is gone. There are no worries about moving any old or heavy furniture from your former apartment into your new one.
Works for short-term rentals
Furnished apartments are perfect for people who don't plan to stay in the area for an extended period. Furnishing your apartment requires a lot of commitment. You have to know that you'll be able to keep your furniture when you're buying high-quality furniture pieces. If you're not sure you want to stay in the area long-term or are just traveling to the area for an extended time with work, a furnished apartment can make a lot of sense for you. Furnished apartments tend to offer short-term leases where you don't have to commit to staying in a place for an extended time.
Cons
No doubt moving into an apartment and not needing to move or buy any furniture sounds like a great deal, but here are some things to consider:
Before signing a lease on a furnished apartment, it's essential to get a feel for the rental market. Compare rental prices of furnished and unfurnished apartments. Furnished units typically cost more than unfurnished ones.
Living in a furnished apartment comes with the worry of the costs of damaging furniture. Spilling a glass of red wine on your couch sucks, but spilling wine on a sofa and a furnished apartment may result in you not getting your security deposit back. This means you'll have to be very careful not to damage the furniture in your furnished apartment. Before signing a lease, be sure to ask the landlord about the cost of potential damages to the furniture.
Moving into an already furnished apartment doesn't mean that it will be furnished to your standards. The material used to furnish the apartment may be heavily used, unclean or damaged. Be sure to ask the landlord how old the furniture is and how many people have used it to understand better what to expect from the furniture. When moving in, it's also always a great idea to get an apartment tour and look at the furniture for yourself. For example, the included couch may look great in photos of the living room but could be super uncomfortable.
If you have any furniture you would like to use from your previous home or apartment, it may be important to consider getting rid of some of it to save space. Since furniture is already provided for you, there may not be room for your furniture in the house.
If you are in the market for furnished housing in Greenville SC, visit Upstate corporate housing.com and let us show you your new home.