Six Ways to Save Money When Traveling for Work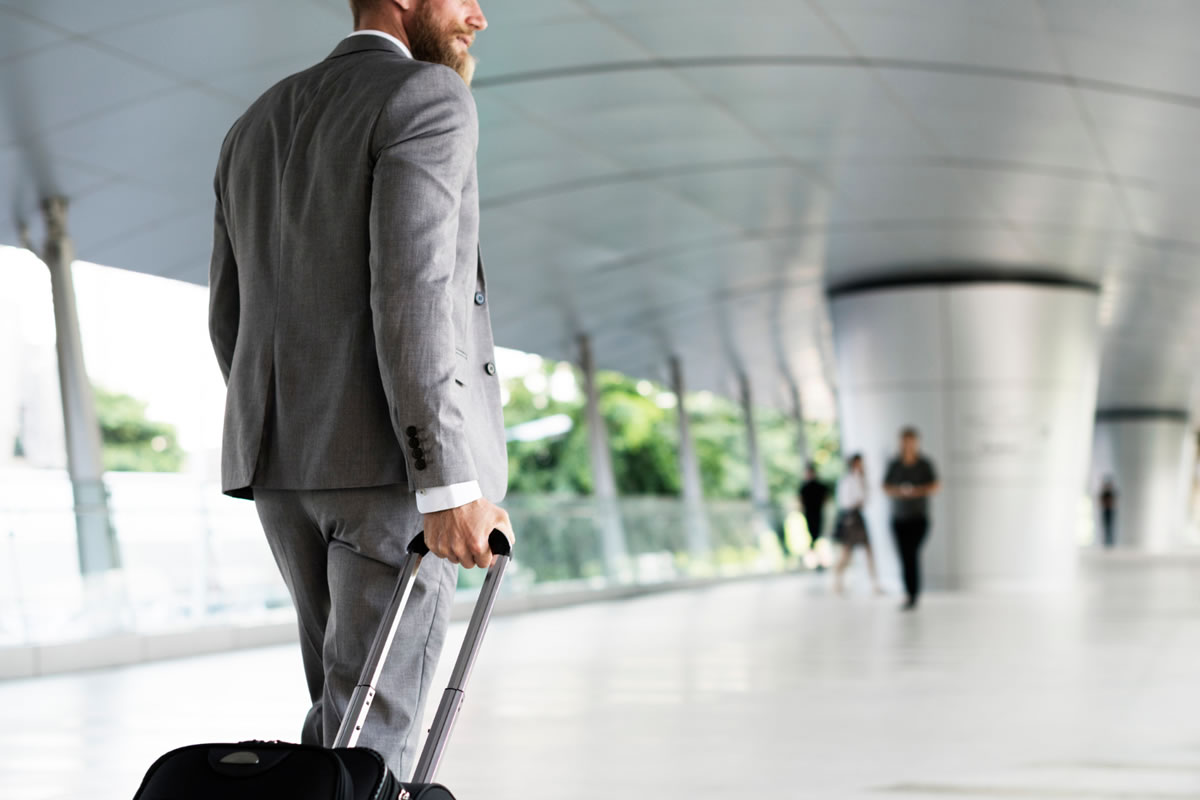 Does your company need you to travel for work? The National Business Travel Association expects total business travel costs to reach a whopping $1.7 trillion dollars by 2022. If you travel often, you know how much money it takes out of your pocket to actually make travelling possible. However, when you make the right choices, you can eliminate overspending. There are a few ways that you can save money when you are travelling for work.
Get a Business Credit Card
Sometimes you can earn money when you spend it. A good credit card that is suited for traveling can offer you up to $2,000 a year in benefits, and if you travel often, you will want to have these perks available to you. When you go to restaurants, book flights, and incur other travel expenses, you will be able to earn up to 5% back on these purchases.
Choose a Corporate Housing Arrangement
Hotels are no longer the best choice for business travelers. You end up overpaying for a small room with limited amenities. Corporate housing options are fully furnished apartments that are on average 30% cheaper than hotels. This is especially true when you consider the savings from the included amenities, such as laundry services and internet/Wi-Fi connections. Do yourself a favor and stop paying the "extra daily fees" for amenities that should already be included in your stay by booking a stay in our corporate housing in Greenville, SC.
Choosing the Right Flight
Choosing the right time to fly can actually save you loads of money on travelling expenses. Wednesday and Tuesdays are the cheapest days to fly, with Sunday being the most expensive. It saves to avoid last minute bookings, as flights within a week before departure will always be the most expensive.
Avoid Dining Out
The cost of eating out adds up quickly, so you will want to save money by choosing a corporate housing arrangement. In a hotel, you or your employee have no choice but to spend money ordering out. With corporate housing, you have the ability to utilize the kitchen and save on the food budget.
Save on Baggage Fees
We are only human and we tend to overpack, but avoiding extra baggage fees will save you a lot of money. Minimizing luggage is totally doable, and there are plenty of tips online to help you. Staying in a place with free laundry services will allow you to pack lighter. Companies should reduce all paperwork to digital solutions for less travel necessities.
Take Advantage of Incentives
These will be different for every company, but it's important to make it is clear as to why travel spending needs to be considered for your job. For example, many companies offer more money for bonuses, a chance to climb the corporate ladder, or a chance to manage a team of coworkers.
When you are travelling for work, you will want to take advantage of these tips so that you can save money. Often times, living in corporate housing in Greenville, SC will provide you with many chances to save your money and live comfortably when you are travelling. Contact us to hear about our travel arrangements today.