How to Select Luggage for Business Travel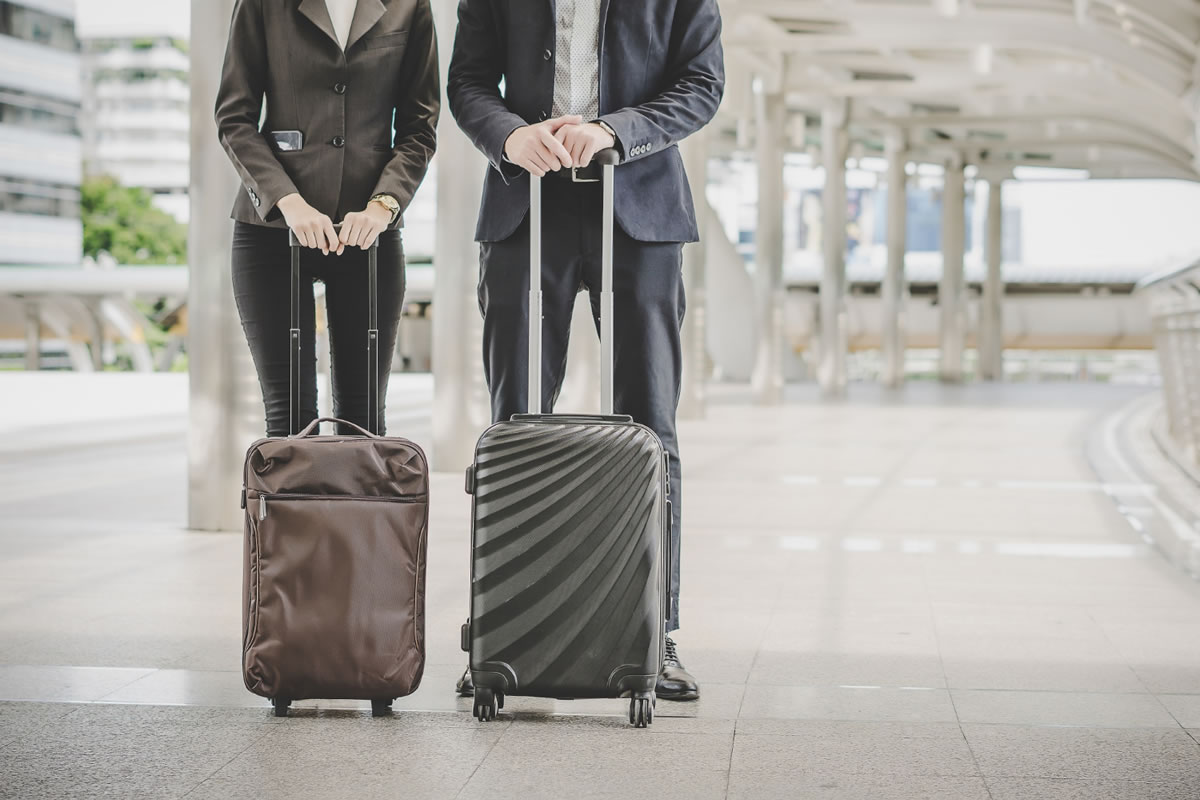 Whether you travel periodically or continuously on business, the kind of luggage you select can make a difference in the comfort of your trip. Therefore, it's crucial to choose luggage pieces that are both nicely engineered and well-constructed to effectively do the duty of hauling your belongings while in transit. In addition, investing in the bags you carry will minimize losses, bypass travel annoyances, and help keep you both rational and organized when traveling. Here are a few business travel tips from our experts on furnished housing in Spartanburg, SC, about selecting luggage that performs best for business travel.
Prioritize durability
Whether your baggage will be checked at the ticket counter, gate-checked on the runway, or crammed in an overhead compartment, it will take a beating. So pick luggage that offers high-quality construction and sturdy durability to help guarantee it will hold up under the rigors of routine travel. Look for bags made of high-strength, enduring materials like nylon that can resist plenty of wear and tear.
Keep it light
While carrying durable and light luggage may appear to be a paradox, the superior business bag combines the best of both worlds. Carry-ons should be lightweight to avoid hoisting a heavy, unwieldy suitcase into the overhead bin. Checked bags should also remain light to sidestep extra fees from airline baggage handling. The hard-shell material polycarbonate is an intelligent choice for lightweight luggage that's still formidable and durable.
Understand size restrictions
Whether traveling by plane, rail, or automobile, space limitations dictate how many pieces of baggage you can carry along and what will work in a trunk or carry-on bin. If you repeatedly fly on a specific airline, reviewing their size limitations for carry-on bags is prudent before financing new luggage. Overhead bins are getting smaller on many airlines, and a carry-on bag that's barely overstuffed may get gate-checked instead of taken on board. If you need your carry-on bag readily accessible during your flight, do your homework and choose a bag that will fit.
Make it adaptable
Quality luggage presents a range of opportunities for the business traveler. For instance, some rolling luggage contains additional straps to secure laptops, and some carry-ons have backside piggyback pouches to secure smaller bags to luggage trolley holds. Travelers also might consider hands-free prospects for carry-ons, like bags with over-the-shoulder straps. Whether you roll or go hands-free, check that your bags contain plenty of front, side, and internal pockets for storage. A padded laptop enclosure is essential for business travelers to safely store a laptop while moving.
While it might cost a tad more initially, choosing quality luggage from the beginning can guarantee that you don't end up spending more money in short order to replace inadequately constructed bags. Moreover, making well-informed luggage investments can make your travels go much more smoothly wherever business takes you.
We hope this helps you choose great luggage for business travel. If you need furnished housing in Spartanburg, SC, contact us today. We want to be your home away from home.