How to Pack for a Week-Long Business Trip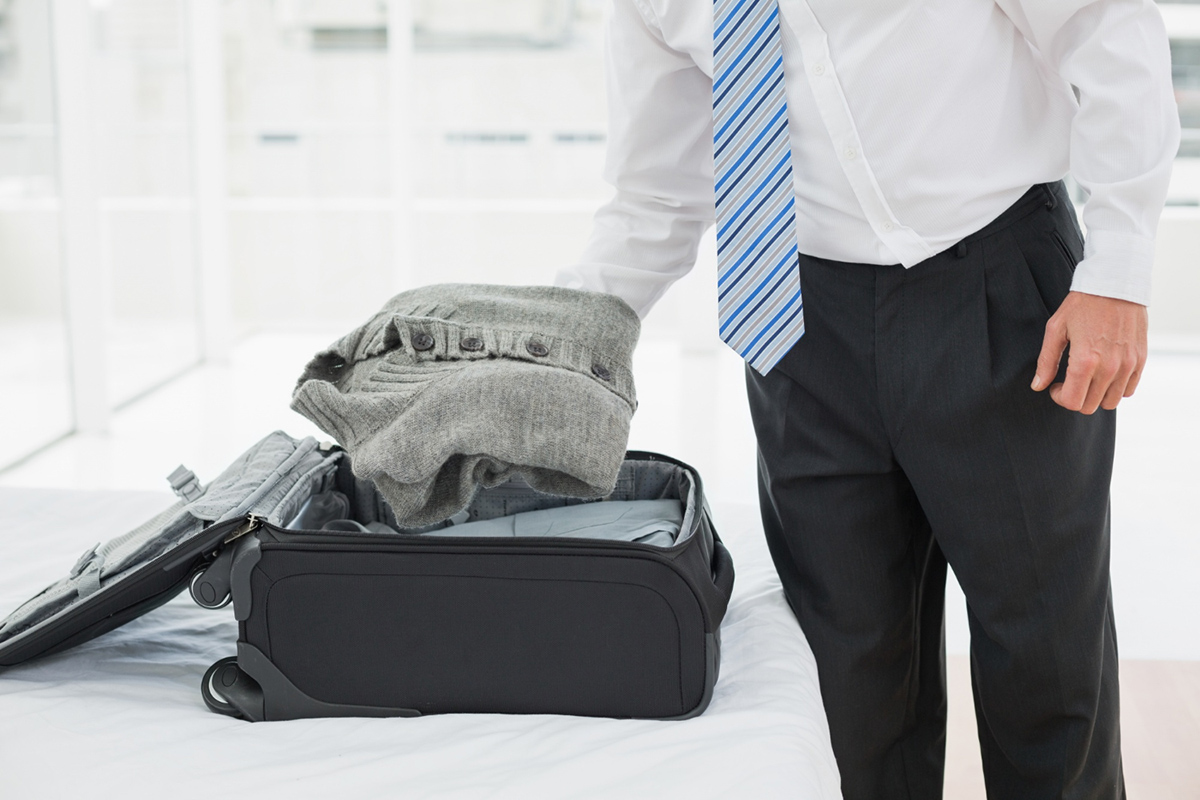 Are you preparing for a week-long business trip and experiencing packing anxiety? Packing for a long business trip can be challenging, especially when you need to look professional while staying comfortable. But there's no need to worry! With some careful planning and organization, packing for your trip can be a breeze. In this blog post, we'll share tips on how to pack for a week-long business trip, without the stress.
1. Make a packing list
One of the best ways to ensure that you don't forget anything important is to make a packing list. Start by considering the activities that you'll be doing on your business trip such as meetings, presentations, dinners, and socializing. Create a list of all the items you need, including clothes, shoes, toiletries, electronics, and other essentials. Make sure to prioritize items that are essential, so you won't forget anything important.
2. Plan your outfits
Once you have your list, start planning your outfits. Select clothing pieces that are versatile, comfortable, and in line with the dress code of your company. Opt for fabrics that don't wrinkle easily, such as wool, cotton, and linen. To save space in your luggage, opt for basics such as blouses, trousers, and skirts that can be mixed and matched. Remember to include comfortable shoes, as well as formal shoes for any business meetings or events.
3. Pack Smart
If you're limited on luggage space, consider packing a travel packing cube. These cubes help keep your luggage organized and make it easy to find things quickly, especially when you're in a hurry. When packing your clothes, fold them neatly and layer them around the edges of your packing cube. Roll up smaller items like underwear and socks to fit in the gaps. For longer trips, pack a small laundry bag to separate your worn clothes from clean clothes.
4. Don't forget essential electronics
When you're traveling for business, electronics are essential. Make sure to pack your laptop, phone, charging cables, and any other gadgets you need. To keep everything together, use a tech organizer or laptop bag. With a protective case, you can guarantee that your electronics will stay secure in your luggage. It's also a good idea to bring a portable charger, in case you need to charge your phone on the go.
5. Be prepared for the unexpected
Anything can happen when you're traveling, which is why it's always better to be prepared. Pack a small first aid kit with bandages, pain relievers, and other essentials. Add any necessary travel documents, such as your passport, boarding pass, or a printed copy of your itinerary. If you're traveling to another country, remember to have local currency or some cash on hand.
Conclusion
Packing for a week-long business trip can be overwhelming, but with a little planning and organization, you can ease the stress. Make a packing list, plan your outfits, pack smart, don't forget essential electronics, and be prepared for the unexpected. These tips will help you stay organized and comfortable throughout your business trip. Remember, preparation is key, so start packing early, and enjoy your trip knowing that you packed like a pro. Also, if you need temporary housing in Spartanburg, SC, contact Upstate Corporate Housing today for more information.